WHY STREAMY?
The average U.S. citizen uses about 25,300 gallons of water a year.
When you're in the shower, every second matters. Lessen your ecological footprint while jamming out to your favorite songs with Streamy.
Playlists curated just for you
Built-in timer to ensure minimal water consumption
Completely free to use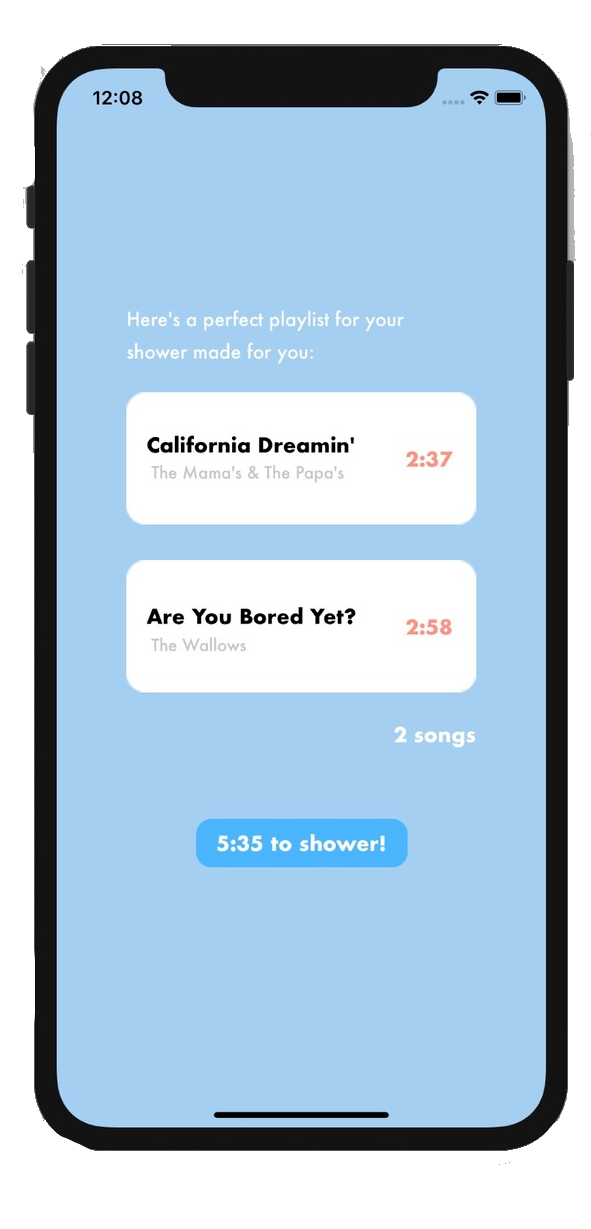 What can Streamy do for you?
Perfect Playlists!
Streamy personalizes and curates the perfect playlist just for you, ensuring that you have the best shower experience.
Countdown to Cutdown!
Streamy has a built-in timer that pauses music when it runs out, motivating you to finish your shower by the end of the timer. Saving 5 gallons of water is as easy as cutting 2 minutes off your shower!
Collect Dribblepoints!!
Dribblepoints are Streamy's point reward system — when you finish your shower before the timer goes off, you will earn Dribblespoints! Coming soon, Dribblepoints can be redeemed for rewards.
Compete with Friends (Coming Soon!)
Add your friends on Streamy to compete with each other to see who can get the most Dribblepoints!
Fast Facts
It takes almost 49 gallons of water to produce just one eight-ounce glass of milk.
3.9 trillion gallons of water are consumed in the United States every single month.
New York, the state hit hardest by COVID-19, had the highest daily water consumption near the beginning of the pandemic.
Every extra minute spent in the shower amounts to an additional 2.5 gallons of water wasted.
Around 2.4 billion people do not have adequate sanitation and nearly 1.1 billion people lack access to safe water.